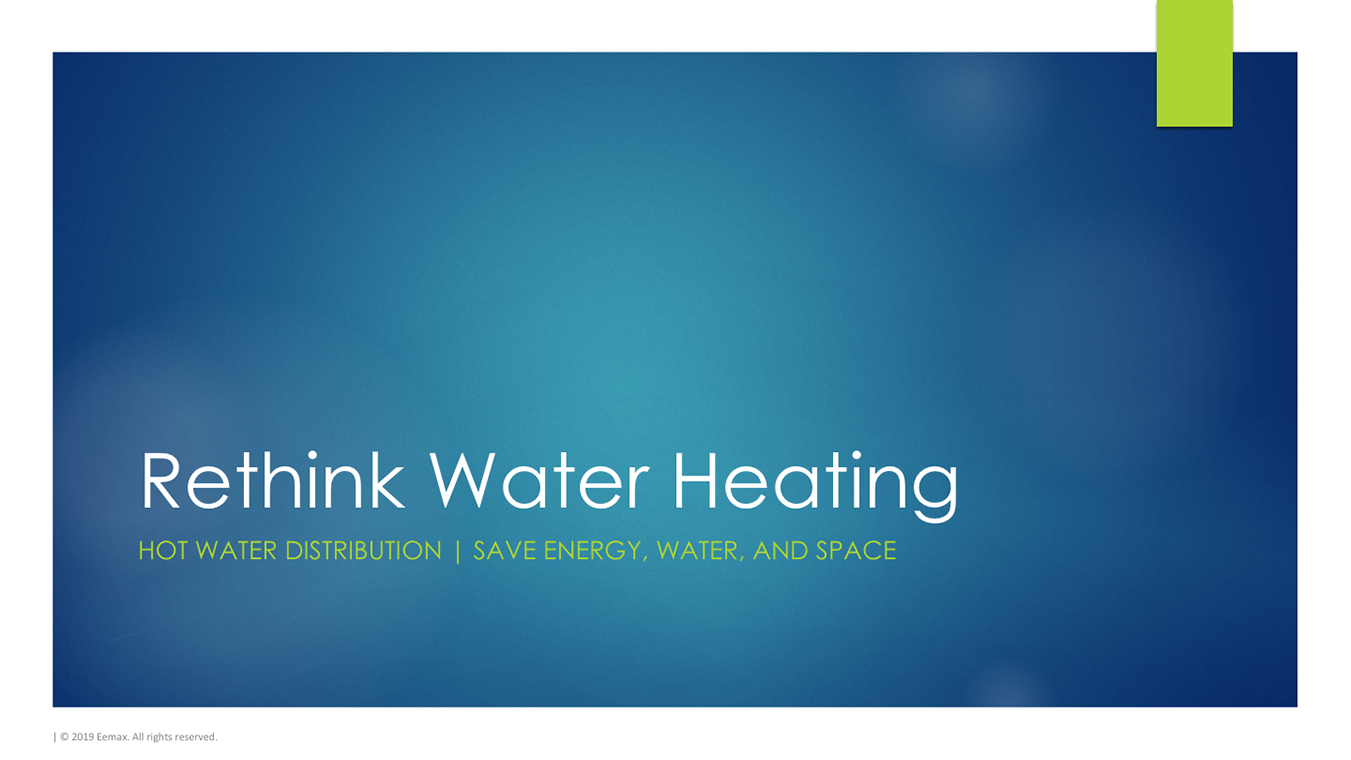 Sponsored By:
EEMax
Credits: 1 HSW, 1 LU
Program: Architecture, Design and Building Science
This course surveys tankless water heating and its zero emission green benefits. Tankless electric technology saves water and energy by heating water on demand instead of maintaining heated water in a tank for many hours when there is no demand. Tankless water heating has a zero greenhouse gas footprint and provides the right balance between performance and efficiency in water heating systems. The many benefits to user well-being and safety are also covered. A review of plumbing code requirements and insights into specification considerations will be shared. This course will identify types of water heating technologies with a focus on Tankless Electric Water Heater (TEWH) function and design.
To earn a certificate, click Take Quiz after the course and pass with at least 70%
...Read More
Show Less