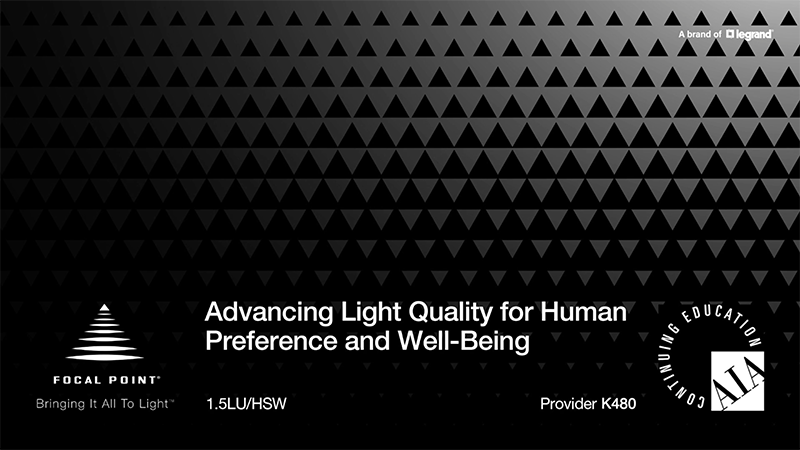 Sponsored By:
Focal Point
AIA Approved
Credits: 1.5 HSW, 1.5 LU
Program: The Art and Technology of Lighting
This course offers 1.50 LU/HSW Credits.
Light sources in commercial spaces are usually driven by maximizing efficacy, often at the expense of light quality. This course will review how today's technology allows the quality of light to be more tailored to human preference, especially when it comes to designing interior spaces using lighting. It will focus on recent studies on human preference lighting and the key metrics used to assess a luminaire's quality of light. It will also provide an overview of TM-30-18, the latest test method released by the Illuminating Engineering Society to measure light quality.

Please download the supplemental study material after enrolling. It is intended to be part of the course and its content will be referenced in the quiz.