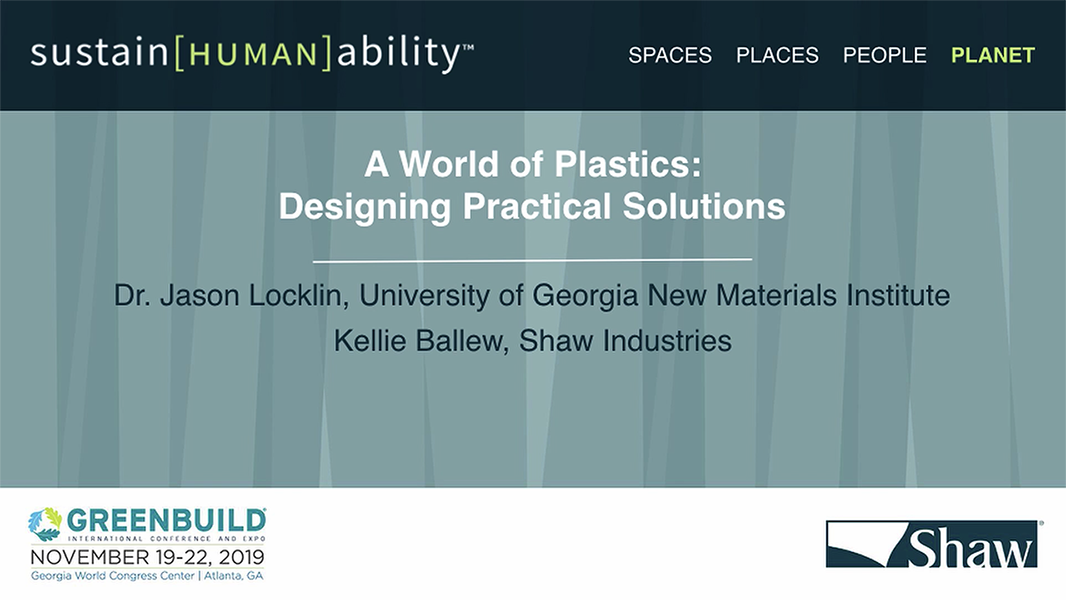 Sponsored By:
Shaw
AIA Approved
Credits: 1 HSW, 1 LU
Program: The Business of Architecture
Discarded plastic is piling up around the world and pooling in the ocean drawing increased attention from global corporations, NGOs and consumers. From campaigns & commitments to use less plastic (especially single-use and hard-to-recycle plastic) to initiatives for Building Product manufacturers to make products differently and create better recycling streams, there are many efforts underway to find new solutions that improve the lives of people and our ecosystems. Academic and manufacturing / recycler points of view will showcase the life cycle of plastic building products and explore opportunities for organizations of all sizes to be part of the solution. Presenters will explore and discuss opportunities to develop new business models, innovations & multi-stakeholder approaches.